Chief Chef Passionate Breakfast
Chief Chef Passionate Breakfast
Chief Chef Passionate Breakfast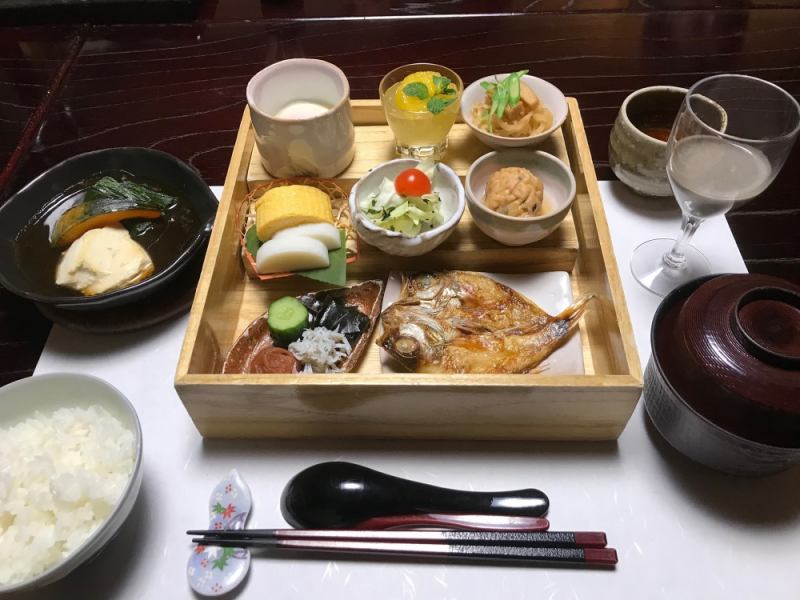 【menu】
 
Black sesame juice, handmade tofu and steamed vegetable topping, hot spring egg, dried radish, salmon, dashi roll egg, cabbage, Hiryu head, grilled fish, miso soup, rice, vegetable pickles, jelly
■Black sesame juice■
Based on pineapple and banana, we added milk, black sesame and honey to rich juice.It is a cup that becomes a vitality of the morning good for health and beauty.

■Handmade tofu and steamed vegetables■
It 's a thick and thick shell.

■Hot spring egg■
We use "Genki Tamago" from Shinai Farm.Please enjoy your favorite sauce such as soy sauce and salt.

■Cut dried radish and Sugadaira■
The sea bream's flat heaven is familiar to the public, and the deliciousness of fish surimi is packed tightly and is the best.

■Chukobee Kamaboko and Dashi rolls egg■
The "baked rice cake" made with fresh esos and made using traditional methods, and the elegant, soft and fluffy egg rolls are exquisite.

■Shiso wakame cabbage salad■
The soup of sea bream was arranged in a modern style by adding a shiso flavor to the chopped seaweed, which is said to have been eaten by the Ishin Shishi.

■Hiryu head※Local name of "Cancer"■
The bite cancer that brought out the original taste of tofu was carefully simmered in a soup of passion.

■Summer mandarin jelly■
We made the juice of the "Natsumikan", a famous strawberry product.